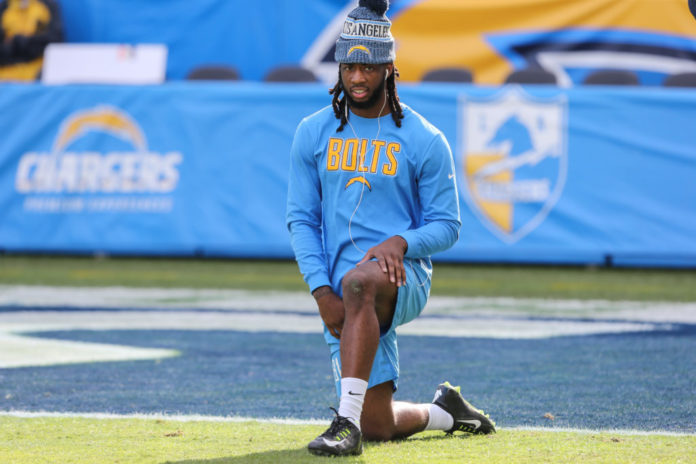 The Los Angeles Chargers wide receiver Mike Williams will be out for two to three weeks after suffering a small, nonsurgical fracture in his back, sources reported on Friday. This could bring an end to Williams' season should the Chargers not progress in the playoffs.
After being injured in the Chargers' regular-season finale against the Denver Broncos, Williams has undergone an X-ray and an MRI scan, both of which produced negative results. After experiencing a lack of progress over the coming days, Williams underwent an additional MRI, whereupon he received a fracture diagnosis.
Williams has a history of back issues, having missed the first five games of his rookie season in 2017 due to a back injury.
Facing criticism, Chargers coach Brandon Staley defended his decision to play his starters against the Broncos, explaining, "It's difficult to decide who plays and who doesn't and who is more valuable than the rest. What you are trying to do is set a standard for your program about how you do things. That is what I believe in, and I didn't want anybody to get hurt in [the game], regardless of their status, because everybody is important."